Grand Theft Auto is an action-adventure video game series that is very popular engaging storylines, brilliant open-world, soundtrack, and most importantly the amazing characters involved in the game.
The GTA series is full of amazing characters that you will remember even after completing the game. When we talk about the GTA's characters they have various personalities like some are crazy psychopaths and some are Scarface-like crime bosses.
However, characters like Bubba, Divine, Kati, Mikki, Troy, Kelly, etc had not been able to be a unique personality for the game fans, and hence, they don't get involved in our today's list.
All Famous Characters: Worst to Best List
Claude
If you have ever played GTA III, you must be remembering Claude who was a silent protagonist because he used not to speak so much. He was also seen in GTA: San Andreas. Claude was not much known and in the games, he was even referred by his name.
However, you can say that he was the only character that gives off the 'strong and silent' vibe. He is dangerous but severely lacks personality.
Toni Cipriani
Antonio "Toni" Cipriani from Grand Theft Auto: Liberty City Stories looks more like a caricature of the mobster stereotype than a full-fledged character. Toni doesn't have much of a back-story however it is said that he was essentially born into the Mafia.
Tony Cipriani is a compelling character with enough potential but there is a lack of personality in him.
Huang Lee
The Grand Theft Auto series character Huang Lee had appeared as the protagonist of Grand Theft Auto: Chinatown Wars. He was known as a spoiled rich kid born in Hong Kong and a member of the Triads.
Lee is also seen in Grand Theft Auto IV. The character's entry is after his father was killed in Liberty City. The Chinese protagonist could something more than he was shown in the game.
Victor Vance
First appeared in the GTA: Vice City, Victor Vance was the main protagonist that was killed by a gunshot from Diaz's mercenaries. Victor was a compelling enough character and was known as a former soldier who was involved in drug dealings because of that he was kicked out of the army.
Victor Vance is a powerful figure as he alone takes care of the whole Mendez Cartel and started the Vance Crime Family, along with his brother Lance.
Johnny Klebitz
Johnny was appeared in Grand Theft Auto IV Episodes from Liberty City: The Lost and Damnned as the President of The Lost MC. He is compelling enough to be a good character. In GTA V, he was killed by the hands of Trevor Phillips.
Johnny Klebitz was also known as a person who was addicted to crystal meth.
Franklin Clinton
Franklin was a gang member of the CGF and was among the smartest and coolest characters in a GTA game. He used to dream big and wanted to get out of this violence and do something of his life.
Franklin Clinton is one of the three protagonists in Grand Theft Auto V, along with Michael De Santa and Trevor Philips. 
Luis Fernando Lopez
Luis appears as a bodyguard of Tony in the GTA: The Ballad of Gay Tony, he is a loyal and extremely smart personality. He has a rich back-story that gives enough context to his personality.
Luis is an extremely likable character, so when he meets legendary nightclub owner Tony Prince. Tony decides to make him as his bodyguard. Soon, Luis creates a strong relationship with Tony.
Trevor Phillips
In the whole game series, there is no one as terrifying as Trevor Phillips. "He is hell walking on earth" this line was said by Michael from GTA V on Trevor's personality.
Maybe Michael was right because Trevor used to cause harm to others and had no excuses for it. He was capable of causing ungodly amounts of chaos and violence.
Niko Bellic
In the GTA game, one of the most grounded stories is the story Niko Bellic. Niko had no interest in becoming a filthy rich person or causing violence.
 His only mission was to live a comfortable life in a new country but unfortunately, he couldn't find peace in Liberty City as he was unwillingly put into organized crime.
Carl Johson 
Carl Johnson Aka CJ is one of the funniest and fan-favorite GTA protagonists. But he is also a person that you don't mess with as he is a former gang member who came back to his hometown in Los Santos after knowing about his mother's death.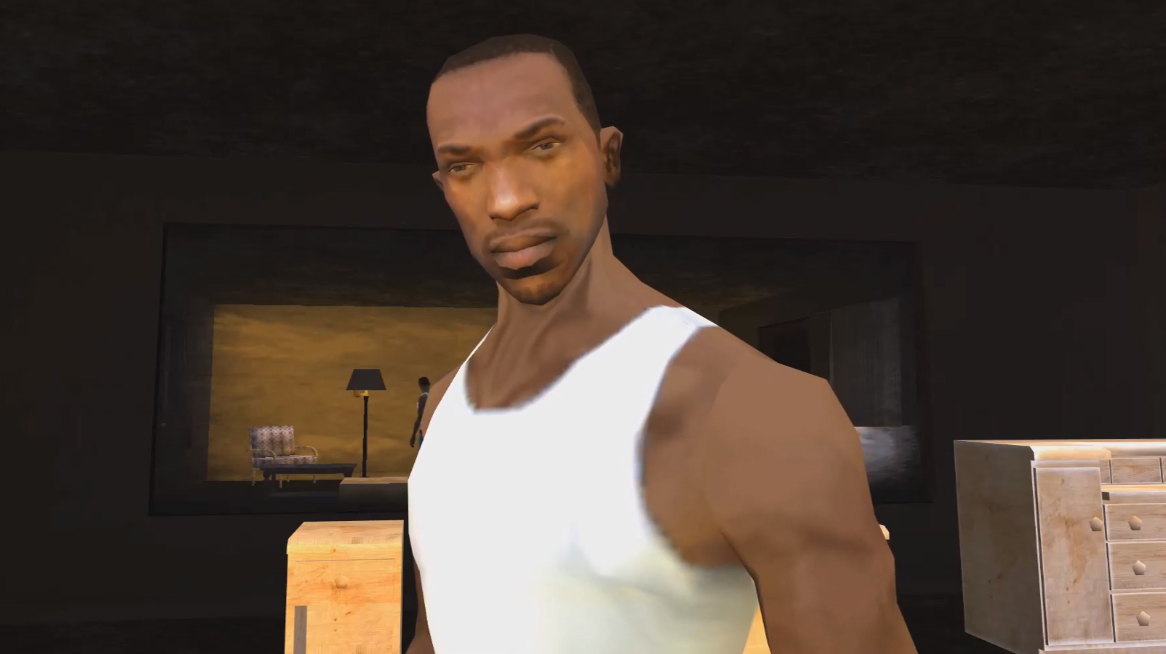 His mission is to uncover the truth behind his mother's death. CJ is charming, funny, and also a hero of the story. 
Tommy Vercetti
Tommy Vercetti's character is inspired by the famous movie Scarface's Tony Montana, and even Tommy's mansion is just like Tony Montana's house. You can also call Tommy as the King of Vice City as he is a capable individual who takes over Vice City by force.
Tommy is one of the smartest characters in a GTA game and also a fan-favorite GTA protagonist.
Michael De Santa
Michael De Santa is always struggling with his anger and violence, he also many real problems, and that what makes him one of the most realistic characters in a GTA game ever.
He is always seen relaxing by his pool with a cigar than be out causing destruction. He also knows as Michael Townley who is a legendary bank robber and has quite the rep.
So here is our list of some of the most famous characters in GTA. If you have any questions regarding our blog, please leave them in our comment section we will soon get back to you, Stay Safe. Stay tuned to Auczar Plus for more Best Picks