Today, we are going to talk about the top 10 Apple Watch Bands of 2020. In our list, there are various kinds of watchbands such as sports bands, leather bands, stainless-steel bands, and other fashionable designs.
If you have one of the best Apple Watch bands then no doubt your smartwatch will stand out from the rest. Many people like to be it simple and use one band for every day, whereas some like to use it as a different accessory each day they put it, simply by changing the band.
So if you want your smartwatch to look different from others, just keep on reading this article.
Marge Plus Compatible
There are plenty of leather watchbands that give you a fashionable look. But if you choose the Marge Plus Compatible it can be the best for you because it's one of the best Apple Watch bands that offers you a stylish look without emptying your wallet. The band is made up of genuine leather and can accommodate wrist sizes between 160 millimeters and 200 mm. Moreover, it is available in more than 12 colors such as black, red, and teal.
IYOU Sport Band
If you are looking for some new sport band for your Apple Watch, I suggest you have a look at the new IYOU Sport Band, a watchband that comes with lugs on both ends that can securely lock into the Apple Watch. To make your Apple Watch look more cleaner, the band has a pin-and-tuck closure design. The best thing is that the sport band comes in more than 30 colors without making you spend a lot.
Secbolt Bling Band
The Secbolt's Apple Watch Bands mainly focus on making you look highly fashionable and secondary making the device on your wrist feel like a luxurious traditional watch. And this is made possible by a rose gold finish and diamond rhinestones on a stainless-steel band, done by the company's Bling Band. If you like flaunt in front of your friends then this is the best option for you.
Nike Sport Band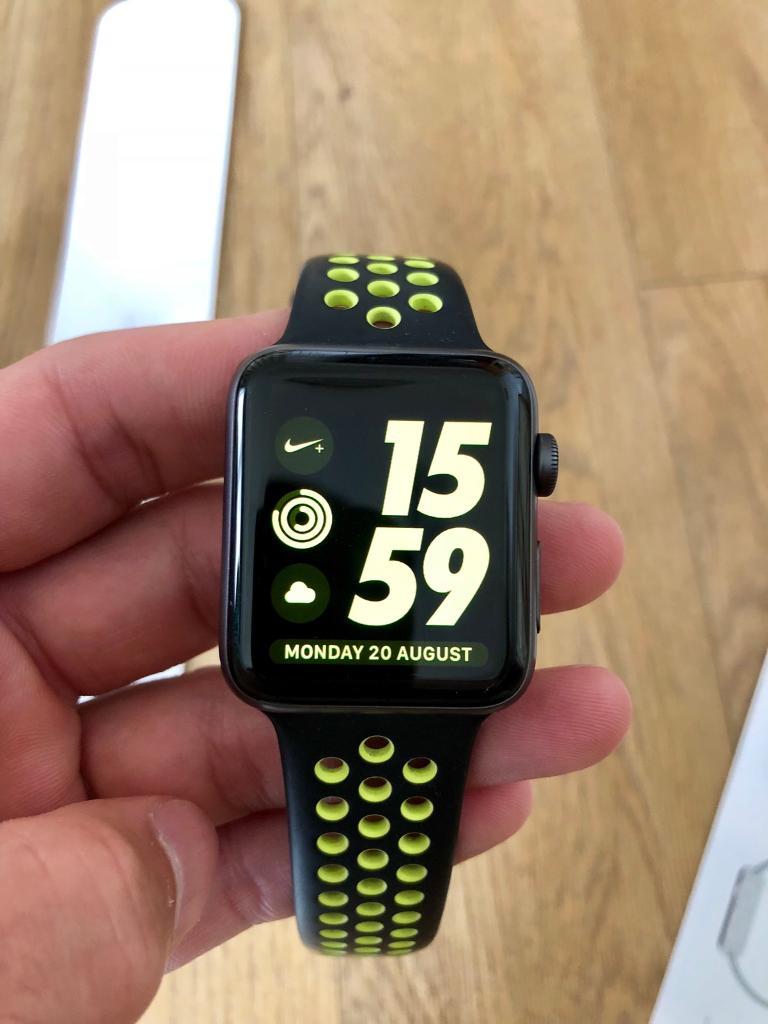 Know as one of the most popular watchband makers, Nike Sport Band is the best option for people who prefer working out with a smartwatch. The Nike Sport Band comes with a decidedly sports-focused design; it's ma de from fluoroelastomer, which is designed to hold up during intensive activity. I am a big fan of this sport band and recommend you to try it out.
Nomad Sport Strap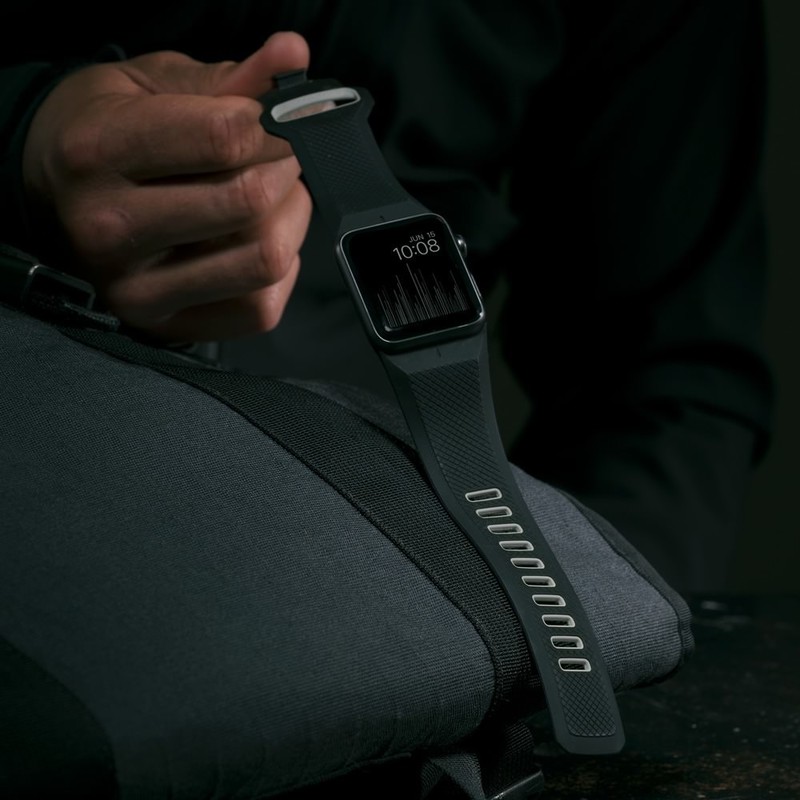 The Nomad Sport Strap is a silicone watchband that is just worth $40 and mainly design for the times when you are active and sweating. According to Nomad, the band offers you a durable and comfortable material and an amazing mix of slate gray and black color gives it some extra look that you will just get in the Nomad Sport Strap.
Next Hybrid Leather Sport Band
This one is also a sport band but you can wear it while working out and also casually. There is a brown-leather top layer, which adds a little more comfort and good looks, it also has a silicone underside, which is designed for use during activity. And because they have attached metal hardware to the watchband, you won't get that cheap feeling as well.
Kate Spade Scalloped Apple Watch Strap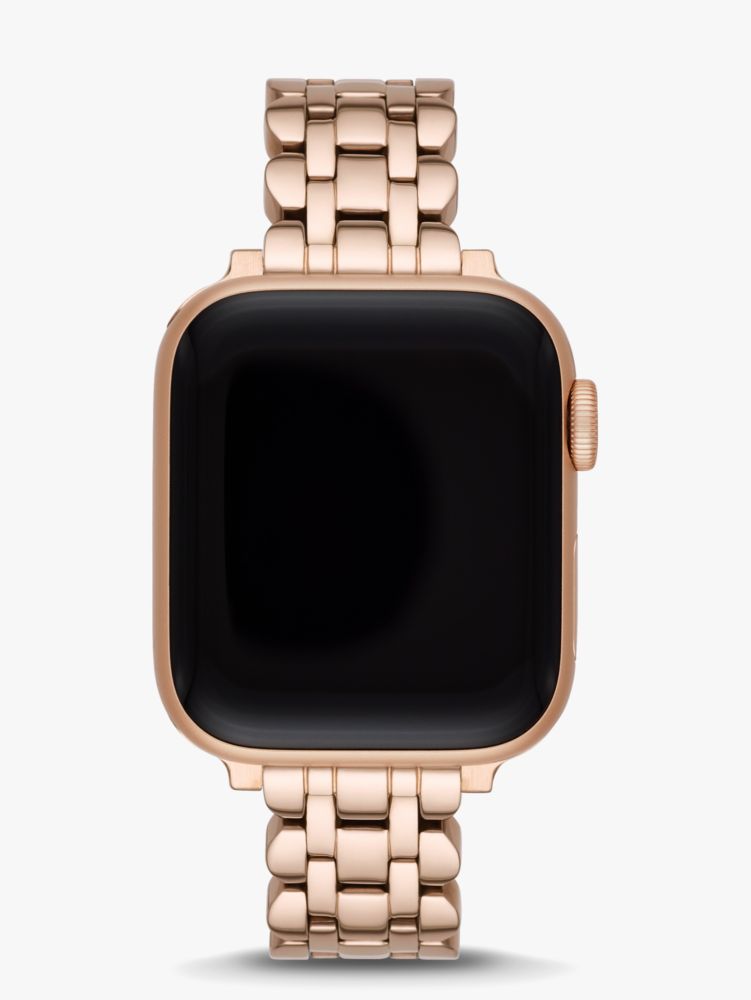 Kate Spade has some unique prints and designs. This watch strap is available in various colors and patterns and is made from leather to enhance its broader fashion appeal. There is a single-prong metal buckle that gives this band a standard watch strap look. That said, because it comes from the Kate Spade brand, it's a little more expensive than many other watchbands, the least expensive costs $45.
Apple Sport Loop
Do you want to buy an Apple-made watchband that is stylish and can be used while playing various sports, so you should check out the Apple Sport Loop. A watchband that offers you a variety of designs, it is made from double-layer nylon with dense loops on the skin side to allow for soft cushioning. The other side is made for durability and taking a beating. And with help from the hook-and-loop fastener, you should be able to get this band to fit your wrist with ease.
Apple Leather with Modern Buckle
If you are interested in watchbands that are a little more feature-laden and has multiple settings but still look stylish, then you should try out the Apple Leather with Modern Buckle. This one comes in a variety of colors including black, green, and blue. Made from milled and tumbled leather, the watchband is easy to put on and take off because of a magnetic closure.
Kyisgos Leather Band Strap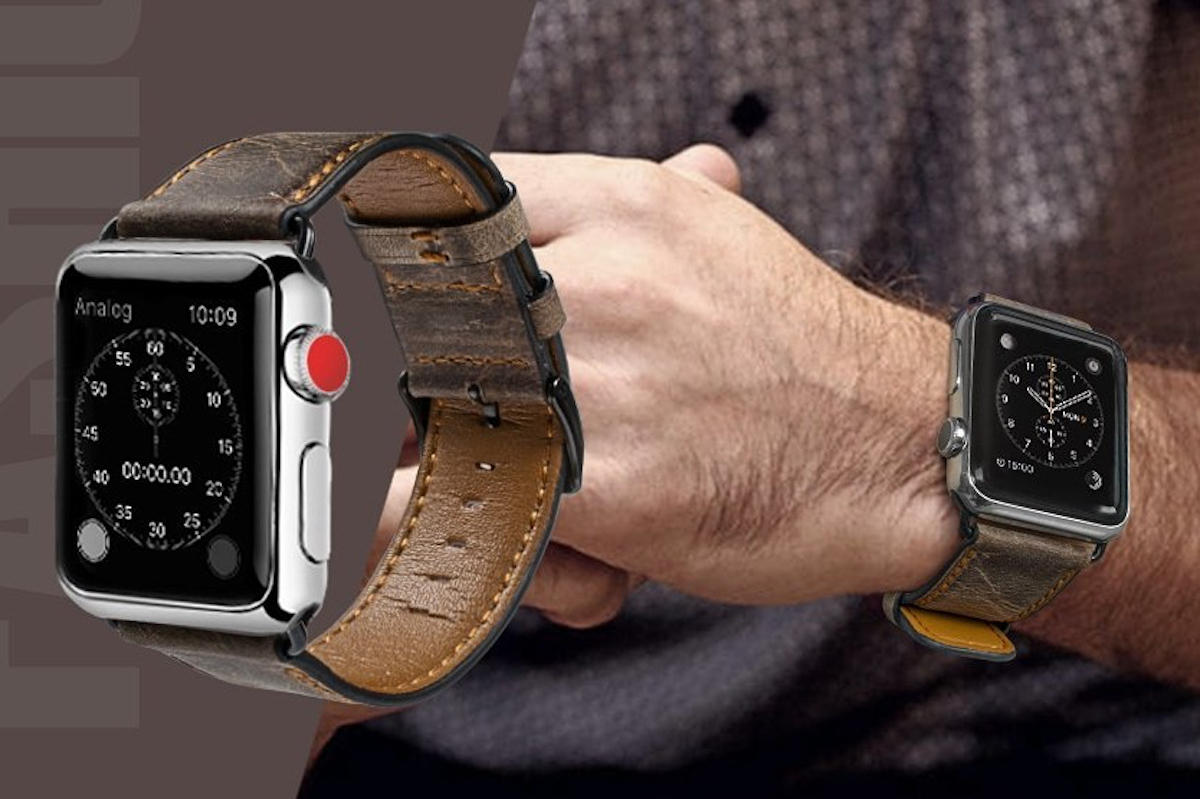 The Kyisgos Leather Band has a more modern look than the traditional buckle, using the pin-and-tuck style instead. The leather band has a very sturdy design, unlike some inexpensive bands. It's available in dozens of colors; you can opt for traditional brown or black or get a little wild with blue, yellow, or even a two-tone combo.
So here it is — our 10 best Apple Watch Band that you can buy right now just visit their links and you will find them. If you have any questions to ask us you can leave them in the comment section we will try our best to help you out.