If you have been looking for some home office design ideas, you might want to watch this video till the end. Hi, my name is Vinay and I have been a full-time entrepreneur for over 2 years now and I have been working from a home office even before that.
In this video, I would be breaking down some of my favorite designs, posters and various other things that I think will give you some great ideas for your home office.
Minimalist Work Space
This approach helps to create a space with minimal distraction, more freedom, and more time to focus on work. It is imperative to choose office furniture with clean lines which help in concentration. Eliminate tools that you do not need or use while working. Ask yourself these three questions to determine what you should keep.
How often will I use it?
Do I want to keep it?
How does it affect my mood?
Clean and Bright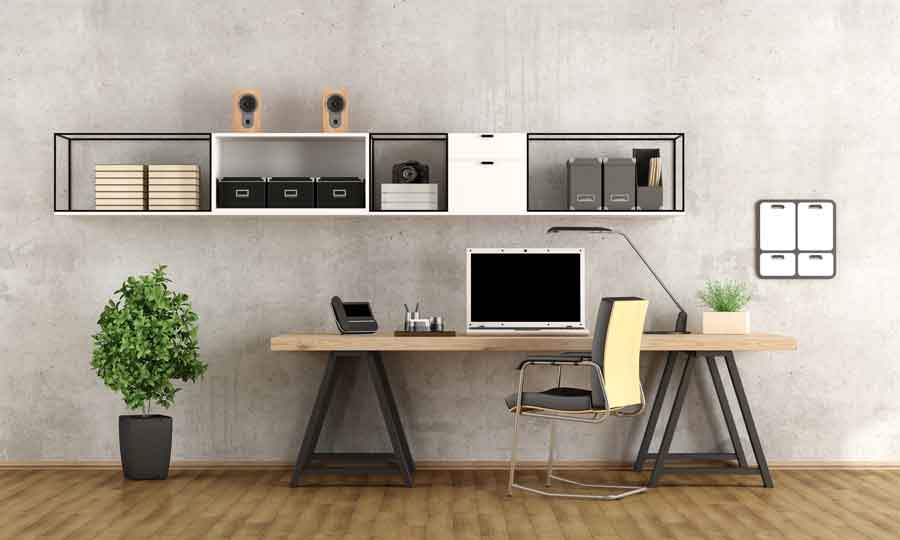 The bright, light home office is an ideal place to think and create. If possible, take advantage of the natural light that streams into the room. While considering the color for your home office, opt for soft off-white. Alternatively, you can go for neutrals, blues, and greens which are considered as non-distracting colors, and some research suggests green is an effective wall color when it comes to increasing concentration.
Think Chic
Your workspace should inspire you and reflect your unique personality. Aside from being fashionable, make sure your home office is functional as well. You can consider revamping your lighting to glam up your home office. Don't be afraid to go all out and add a highly appealing pendant lamp to give your workspace a luxurious, yet professional feel.
Add Green
If you do not want to end feeling that you are working at the kitchen table, decorate your workspace with a lovely plant. This not only enhances the overall appearance of the office but also cleans the air and helps you feel calm. You can consider adding a Snake Plant or a ZZ plant as they are both effective when it comes to cleaning the air, and are low maintenance.
Get Artsy
Decorate your office with images that seem to speak. Filling your office with vibrant art energizes your space and motivates you. You can even consider creating your own artwork and having it framed where you sit. If you do not fancy that, you can simply purchase artwork online without emptying your pocket.
There are several other ways to enhance your workspace that I would like to share with you in my next article. Let me know if you'd like me to cover another similar topic or on some other topic in the comments sections below. Stay tuned in here for our upcoming lists in the Best Picks category.